Tampa's Poor Water Quality Calls for Detoxing Twice Annually
By: BioDesign Wellness Center Staff
December 6, 2018 | Category: Health Advice
Request A Call From Us
In September of 2016, a tap water database published by the Environmental Working Group (EWG) revealed that 20 regions in Florida had drinking water with levels of chromium-6 higher than those deemed safe by the California Department of Public Health (CDPH). These regions include Sarasota (county and city), Tampa, and Tallahassee, where water from one source tested 75 times the "safe" level!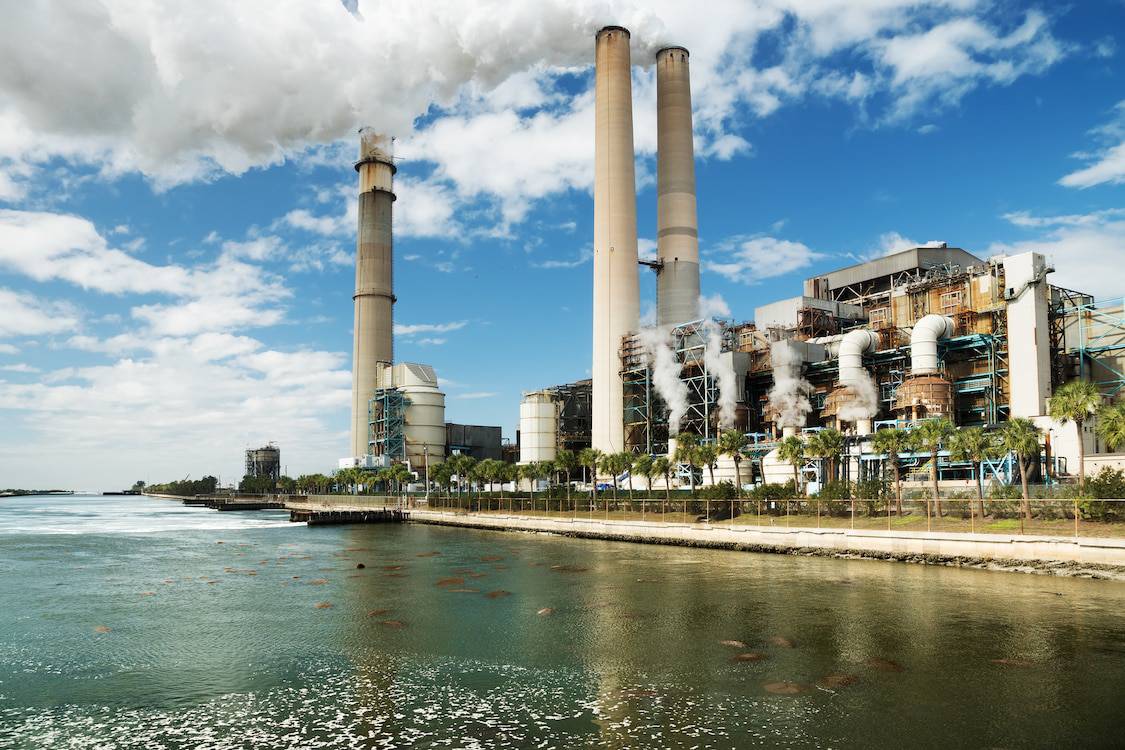 While chromium-6 may not ring a bell, you're probably familiar with the name of the legal clerk who brought international attention to this dangerous chemical — Erin Brockovich. While working as a clerk at a Los Angeles law firm, she uncovered documents that led to 600+ residents of Hinkley, California, filing a lawsuit against the Pacific Gas & Electric (PG&E) Company. That lawsuit accused the company of contaminating the community's drinking water with chromium-6, and it ultimately resulted in a $333 million settlement.
Chromium-6 is a known carcinogen — a cancer-causing heavy metal created by or used in various industrial processes.
According to the EWG, nearly two-thirds of U.S. residents (more than 200 million people) are exposed to unsafe levels of chromium-6 in their drinking water. And here in our region, the latest numbers are just as alarming:
City of Tampa Water Dept. — serving 588,000 customers: 0.0769 ppb
South-Central Service Area (Lithia) — serving 335,297 customers: 0.0876 ppb
Northwest Utilities (Tampa) — serving 188,715 customers: 0.0690 ppb
University of South Florida (Tampa) — serving 46,237 customers: 0.163 ppb
City of Temple Terrace Utility — serving 31,062 customers: 0.360 ppb
MacDill Air Force Base (Longwood) — serving 11,965 customers: 0.0596 ppb
Seaboard Utilities (Tampa) — serving 10,774 customers: 0.0859 ppb
Pebble Creek (Tampa) — serving 3,715 customers: 0.0769 ppb
Safety Harbor Water Department — serving 16,473 customers:0895 ppb
Pinellas County Utilities — serving 426,877 customers: 0.0713 ppb
In fact, only two local water utilities are cited in the database as not having dangerous levels Chromium-6:
The City of Plant City Utility (Plant City), which serves 35,850 residents, registered 0.00194 ppb
Windemere Utility is simply listed as being "in compliance with federal health-based drinking water standards"
Unfortunately, while the CDPH — a highly respected and influential public health department— has recommended a public health goal of 0.02 parts per billion (ppb) as a safe level, chemical industry lobbyists have successfully pushed to have the safe level raised, in some areas to as high as 10 ppb. In addition, cleanup efforts are extremely expensive. What this means is federal efforts to ensure the safety of drinking water are not likely to have an impact any time soon, and local efforts will vary according to how active our respective communities are.
What You Can Do to Protect Yourself and Your Family
Chromium-6 is only one of the many harmful chemicals in our environment that threaten our health. Toxic substances in the air we breathe, the water we drink, the food we eat, and the many products we use all contribute to the toxins we consume or are exposed to on a daily basis. To protect yourself and your family, we recommend a two-pronged approach: avoidance and detox.
Avoidance involves reducing exposure to toxins, which you can do in several ways, including the following:
Inspect for and remediate any sources of toxic mold in your home. (For tips on working with a remediation company, read our blog post: 10 Do's & Don'ts When Choosing a Mold Remediation Inspection in Tampa)
Have your home tested for radon gas and take any steps recommended by an expert to reduce concentrations of this gas, if necessary.
Opt for organic foods, which contain lower levels of pesticides, hormones, antibiotics, and other potentially harmful substances.
Filter your drinking water using a Berkey filter or a reverse osmosis system. High-quality water filters remove many harmful contaminants, including chromium-6, fluoride, arsenic, mercury, lead, bacteria, viruses, and parasites.
Don't drink from plastic water bottles. Even bottled water can be contaminated, and the plastic bottles may expose you to additional toxins.
Limit your consumption of canned and processed foods.
Use iron, stainless steel, glass, and ceramic cookware, and avoid aluminum and non-stick cookware.
Never store or reheat food in plastic containers.
Use only natural cleaning products in and around your home.
Avoid having clothes dry-cleaned, but if you must have something dry-cleaned, hang it outside for a few hours to air out before bringing it into your home.
Use only plant-based dryer sheets or find other natural fabric softener options. Most commercial dryer sheets contain potentially harmful chemicals.
Allow any new furniture, including mattresses and box springs to air out before using them.
If you live in an area of Tampa where the outdoor air is fresh and clean, open your windows as often as possible to air out your home.
Although avoidance can significantly reduce your exposure to certain toxins, it cannot completely eliminate risks. Fortunately, your body has its own detox system to identify and eliminate most toxins. Many toxins are removed and eliminated through the body's filters — the liver and kidneys. However, these filters must be cleaned periodically to support their health and optimum function through a process often referred to as detoxor body cleanse.
Supervised Detox
At BioDesign Wellness Center, we recommend cleaning your filters (liver and kidneys) twice a year for maintenance — similar to the schedule you would follow for changing the oil and air filter in your car. We also recommend following a medically supervised detox program.
We discourage the use of over-the-counter detox programs because they often omit essential ingredients and contain some unnecessary ingredients. In addition, detoxing can be complicated and confusing, leading to poor long-term outcomes and disastrous short-term results, such as nasty reactions that may occur when a detox is overly aggressive.
Our team of functional medicine professionals have helped many people detox and cleanse their bodies and can make the process easy and comfortable. Our detox program is personalized for each patient's needs. Patients who are not experiencing symptoms can start one of our supervised detoxes without lab tests for heavy metals. Our introductory, 60-day detox program includes instructions on how to eat while gently detoxifying. Other patients may need to detox longer than the standard 60 days. You may also choose to have testing done to evaluate levels of heavy metals in your system prior to detox or later in the process, if you continue to struggle with symptoms after the introductory 60-day program. Testing is also offered at the end of our detox (to ensure the targeted heavy metals have indeed been eradicated).
Testing to find out which chelators (small molecules that bind to metal ions to assist the body in removing them) are likely to be most effective is done using ethylene diamine tetra acetic acid (EDTA), which is taken orally.
BioDesign Wellness Center's body cleanse is gentle, using mostly liquid products that support the processes of the liver, kidneys, and lymphatic system while promoting toxin release through binders in the large intestine. Liquids are absorbed better than powders and capsules, thus delivering better results. Additionally, each patient's detox kit includes glutathione, bitters, bentonite clay, charcoal, and a variety of nutrients that support the body's ability to pull toxins from organs and tissues.
During detox, you can continue with your normal schedule, including work, fitness routine, going out to eat, and engaging in social activities. Our detox program doesn't interfere with your life. One great side effect for many people is weight loss. In fact, our detox program includes health coaching, as well as support for any clients who are interested in adopting a ketogenic (keto) or other weight loss diet.
To schedule a detox or discuss your detoxing options, contact our Patient Care Coordinator, Lori, by calling (813) 445-7770.
———
Disclaimer: The information in this blog post on the quality of the water in Tampa, Florida, and the importance of participating in a water-related detox twice annually, is provided for general informational purposes only and may not reflect current medical thinking or practices. No information contained in this post should be construed as medical advice from the medical staff at BioDesign Wellness Center, Inc., nor is this post intended to be a substitute for medical counsel on any subject matter. No reader of this post should act or refrain from acting on the basis of any information included in, or accessible through, this post without seeking the appropriate medical advice on the particular facts and circumstances at issue from a licensed medical professional in the recipient's state, country or other appropriate licensing jurisdiction.
Leave a comment
Request A Call From Us